AiL001 – Chad Burton uses the "stock" Mail app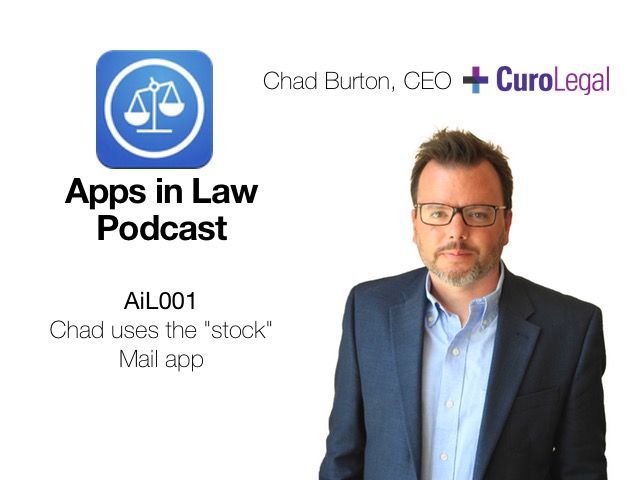 My guest today is Chad Burton, a long-time, good friend and [former] practicing lawyer in Dayton, Ohio.
Chad is the CEO of CuroLegal, a legal technology consulting and development firm working with law firms on selecting and optimizing technology for their practice.
Chad's virtual law practice has been featured in many publications and he accesses his practice from his Mac, iPhone, and iPad.
Apps mentioned in this podcast:
Links above may be affiliate links to the iTunes App Store or Amazon.com.
Podcast: Play in new window | Download (26.0MB)
Subscribe: Apple Podcasts | Android | RSS