AiL003 – Nerino Petro juggles to-dos with Trello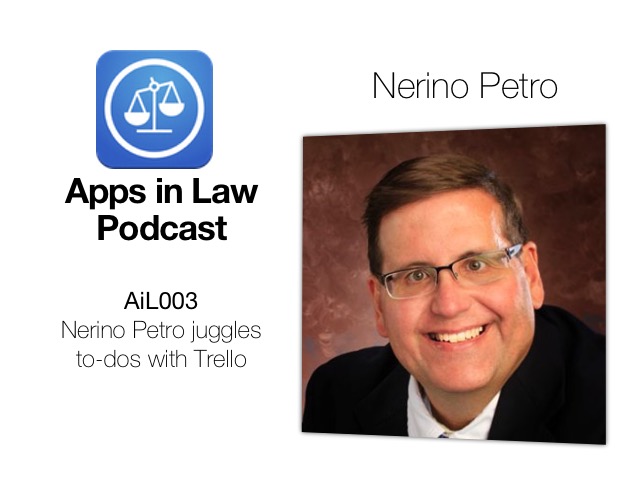 My guest today is Nerino Petro, a practicing lawyer who WAS the Chief Information Officer at the Holmstrom & Kennedy law firm when we recorded this podcast episode, but is now President at The Erickson Group in Rockford, Illinois.
I've had the privilege of knowing Nerino for many years, and served with him on the ABA TECHSHOW Planning Board for several years. I first knew Nerino from his Compujurist blog, as well as his long stint as the Practice Management Advisor for the State Bar of Wisconsin.  In fact, Nerino and I have given several iPad presentations for the State Bar of Wisconsin which were a ton of fun.
Apps mentioned in this episode:
Links above may be affiliate links to the iTunes App Store or Amazon.com.
Podcast: Play in new window | Download (25.0MB)
Subscribe: Apple Podcasts | Android | RSS