AiL011 – Sean Harris can't work without Notability in his litigation practice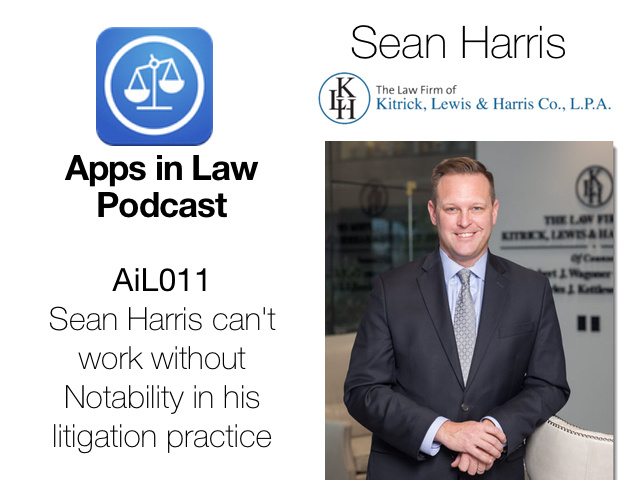 My guest today is Sean Harris who I have known for many years going back to our first year in law school together in 1997.
Sean is a name partner at Kitrick, Lewis & Harris Co., L.P.A. in Columbus, OH, where as a well-respected trial lawyer he focuses primarily on wrongful death, product liability, and personal injury.
Sean is also very active in the Ohio Association for Justice and is the incoming president of the organization.
About a year ago, Sean and I also recorded a podcast for Civilly Speaking, the monthly podcast for the Ohio Association of Justice. Here are links to Part 1 of "Using an iPad in Your Practice"  (transcript) and Part 2 called "Using an iPad for Trial Presentation" (transcript)
Apps mentioned in this podcast:
– Notability
Links above may be affiliate links to the iTunes App Store or Amazon.com.
Podcast: Play in new window | Download (23.9MB)
Subscribe: Apple Podcasts | Android | RSS