AiL012 – Todd Hendrickson uses TrialPad as his "rock steady" trial presentation tool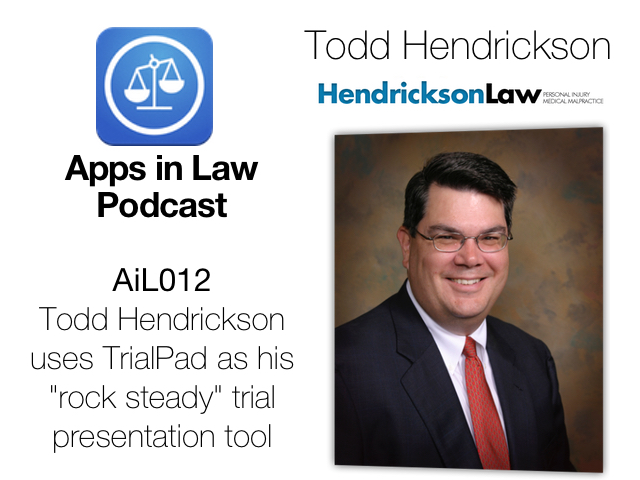 My guest today is Todd Hendrickson, an attorney in the St. Louis, Missouri area that specializes in medical malpractice and personal injury.
Todd is licensed in both Missouri and Illinois, and practices in both State & Federal Courts.
Todd is an experienced appellate attorney, has argued before the Missouri Supreme Court, and named a Top 100 Trial Lawyer by the National Trial Lawyers.
Here's a link to an October 2016 presentation Todd did for the lex|Port conference entitled "iPad in Trial: How To Use Readily Available iPad Applications To Streamline Your Trial Practice, Both In And Out Of Trial."
Todd will also be speaking the 2017 lex|Port conference on October 26-27 so if you're anywhere near the St. Louis area it's worth checking out!
Apps mentioned in this podcast:
– TrialPad
Links above may be affiliate links to the iTunes App Store or Amazon.com.
If you're interested to learn how to integrate your iPad better into your practice, take a moment to check out my new iPractice on an iPad course. You'll find all the information at www.ipracticeonanipad.com. Let me know if you have any questions!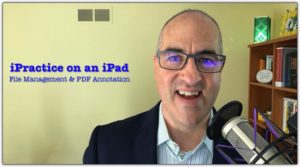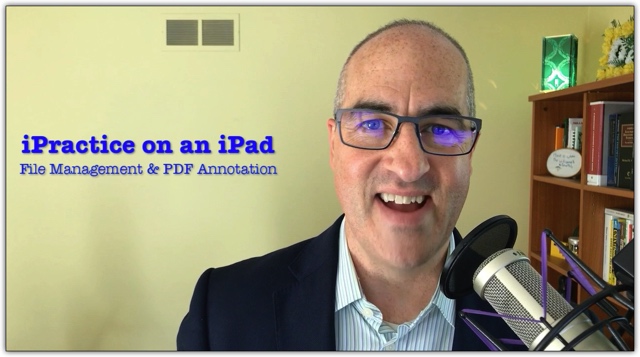 Podcast: Play in new window | Download (38.1MB)
Subscribe: Apple Podcasts | Android | RSS