iPractice on an iPad – Learn How to Successfully Integrate your iPad into your Law Practice Today!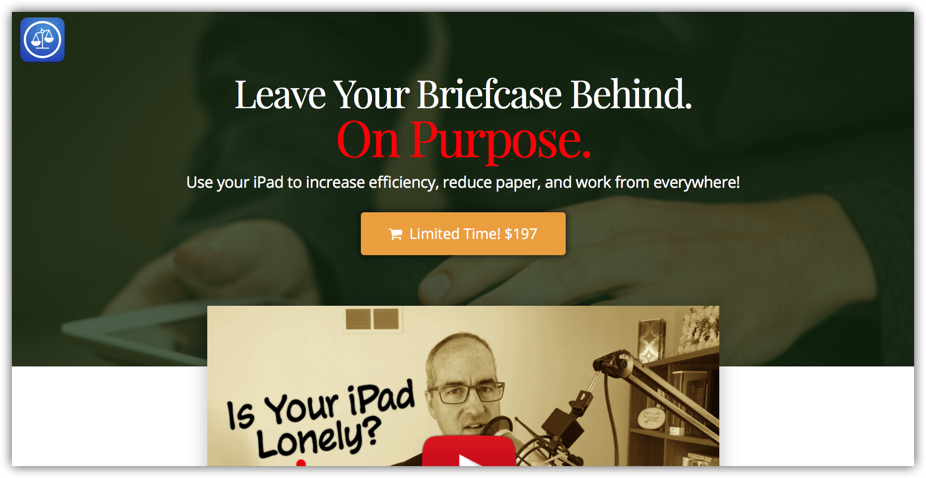 You have an iPad, but you're not using it very much in your practice.
Sure you can check e-mail, surf the web, and make some birds angry. But this was supposed to be an investment in making your practice more mobile and better organized!
I designed the brand-new iPractice on an iPad course to show you step-by-step how to get files on to the iPad and organize them. You'll also learn about the best apps for managing files and annotating PDF documents.
Here's the short video "teaser" about the course (you can also visit www.ipracticeonanipad.com to watch it):
You'll learn everything you need to know about managing files on your iPad in 6 comprehensive modules:
Setting Up Your Digital Briefcase (Getting files from your computers on to your iPad)
What's the App for That? (The apps you need to organize and manage files on your iPad)
Managing & Organizing Files (Sorting, copying, moving, and renaming files)
Search and Review (Viewing, navigating, and searching your documents)
Annotation Concentration (Highlighting, underlining, and marking-up your PDFs)
Sharing with Others (How to send, e-mail, and export files)
But that's not all! Because I want to make sure you understand the context of each task, you'll also learn about:
How to correctly and consistently name your files so you can find them later!
The ethics of storing confidential information in the cloud.
The basics of annotating PDF files and the difference between searchable and non-searchable PDFs.
A practical explanation of the iOS "Share Menu" so you understand how to use it effectively.
I anticipate that you have more questions about the iPractice on an iPad course, so scroll down the webpage at www.ipracticeonanipad.com to the comprehensive FAQ at the bottom.
And if you have any other questions, please let me know at brett@appsinlaw.com
Thank you!
Brett