0
Podcast – Helping Lawyers Navigate the Mac Track with Apps in Law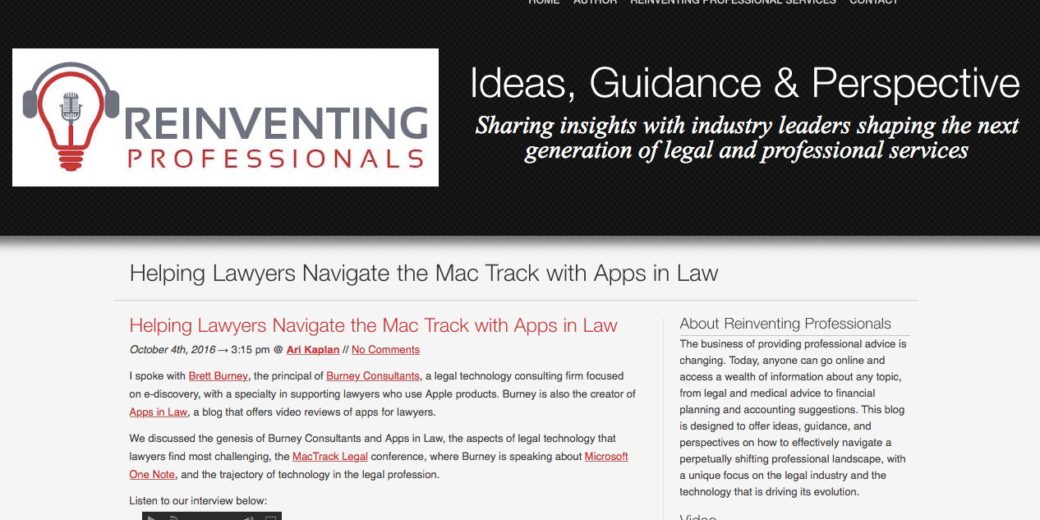 I've known Ari Kaplan for a long time, and I've always been fascinated by his speaking ability, his go-get'em-ness, and his marketing acumen (not to mention his new app).
So I was elated when Ari invited me to be a guest on his Reinventing Professionals podcast last week. We recorded the podcast before I left town to speak at the MacTrack Legal Conference (and subsequently got swept up in Hurricane Matthew while down in Orlando).
Ari asked me about my current e-discovery consulting practice, as well as my fun new project here at Apps in Law.
The podcast title is Helping Lawyers Navigate the Mac Track with Apps in Law. You can listen to the short podcast from Ari's Reinventing Professionals website and let me know if you have any questions!