AiL002 – Neil Tyra manages his practice with Daylite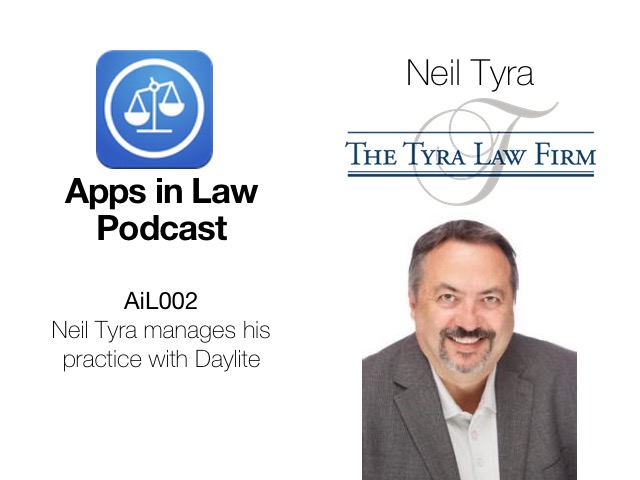 My guest today is Neil Tyra of the Tyra Law Firm in Rockville, Maryland. I've known Neil for several years through the "Macs in Law Office" community.
Neil also recently stared The Law Entrepreneur podcast at www.thelawentreprenuer.com, which is a fantastic podcast focusing on the business of law. I was privileged to be a guest on episode 23 where we talked about the ethical use of of mobile devices by lawyers.
Apps mentioned in this episode:
Links above may be affiliate links to the iTunes App Store or Amazon.com.
Podcast: Play in new window | Download (38.8MB)
Subscribe: Apple Podcasts | Android | RSS