AiL004 – Jeff Richardson only remembers one password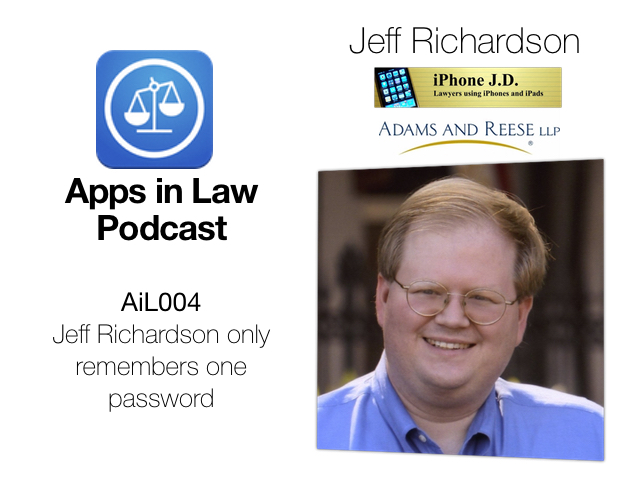 My guest today is Jeff Richardson who is a treasured friend, and litigation partner at Adams and Reese LLP based in New Orleans.
Jeff is also the author of the iPhone J.D. blog which the ABA Journal recently moved to their Blawg 100 Hall of Fame which recognizes outstanding legal blogs.
I've presented with Jeff several times and always enjoy his energy and knowledge bank of all things iOS related.
Apps mentioned in this podcast:
Links:
Links above may be affiliate links to the iTunes App Store or Amazon.com.
Podcast: Play in new window | Download (34.6MB)
Subscribe: Apple Podcasts | Android | RSS