AiL007 – D. Todd Smith maps his legal mind with iThoughts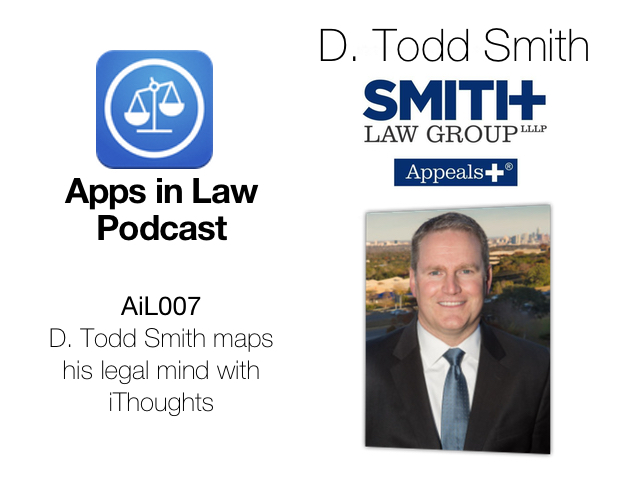 My guest today is D. Todd Smith who is a civil appellate lawyer in Austin, Texas, being the Founder and Managing Partner of the Smith Law Group with a nifty website at www.appealsplus.com.
Todd is also very active in the Austin Bar Association there in Texas and authors the Texas Appellate Law blog giving insight & commentary on civil appeals and litigation.
I first encountered Todd in a guest post he authored for the iPhone J.D. blog where he described how he generally incorporates his iPad Pro into his practice and using it during appellate arguments. He mentioned how uses the innovative app iThoughts to map out his arguments.
That article was so good that it got picked up an published in the January 2017 issue of the Texas Bar Journal.
(I just posted my review of iThoughts so this is great timing!)
Apps mentioned in this episode:
Links above may be affiliate links to the iTunes App Store or Amazon.com.
Podcast: Play in new window | Download (26.1MB)
Subscribe: Apple Podcasts | Android | RSS