AiL008 – Neil Squillante is flying through the Golden Age of Email with Airmail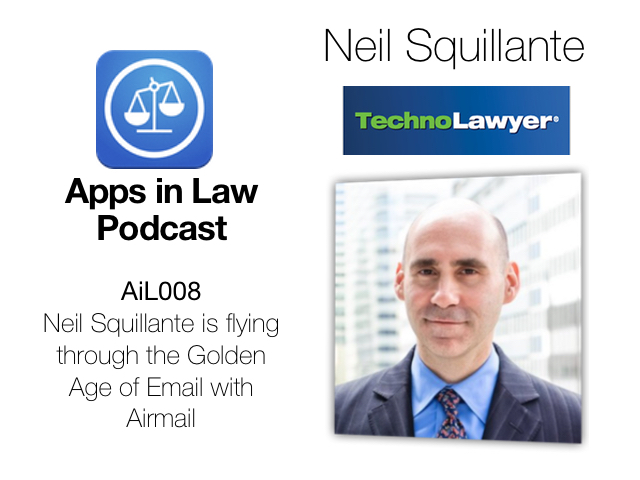 My guest today is Neil Squillante who is the publisher of the outstanding TechnoLawyer collection of FREE newsletters including TechnoRelease, LitigationWorld, BiglawWorld, SmallLaw, and several more.
Neil started writing TechnoLawyer as a hobby in 1997. I started law school in 1997 and I remember receiving some of those very first text-only newsletters since it was one of the ONLY publication that was focused on how technology was being used in the practice of law.
Before TechnoLawyer became a full-time job for Neil in 1999, he practiced at Willkie Farr & Gallagher in New York City where he mostly focused on commercial litigation.
I've personally known Neil for several years now and have had the honor of writing several articles on e-discovery and iPad-related topics.
Before jumping into the Airmail software and app, Neil boldly explains why we are living in a GOLDEN AGE of email which makes for an interesting discussion.
Neil and his team also put together a fantastic e-book called "The Lawyer's Guide to a Well-Appointed iPad (Fourth Edition)" and I was one of the contributors. I highly recommend downloading the free e-book and subscribing to one or more of the free TechnoLawyer email newsletters.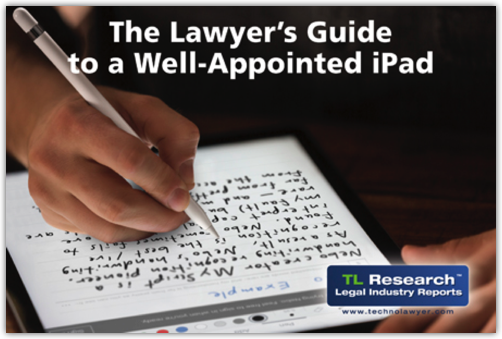 Apps & software mentioned in this podcast: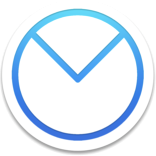 Airmail 3 for macOS

 Airmail 3 for iOS
Claris Emailer (old school!)
Microsoft Entourage (Microsoft's old email client for the Mac but they have now switched to Microsoft Outlook)
Mail Act-On (add-on for Apple Mail to easily file email messages)
Links above may be affiliate links to the iTunes App Store or Amazon.com.
Podcast: Play in new window | Download (38.9MB)
Subscribe: Apple Podcasts | Android | RSS