AiL010 – Patrick Best manages and annotates his files in iAnnotate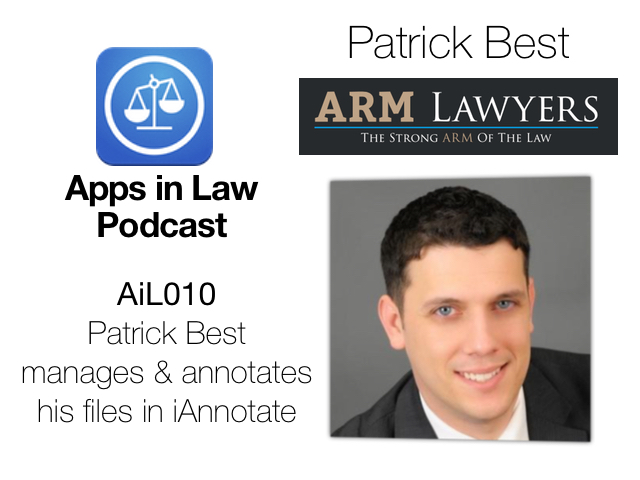 My guest today is Patrick "PJ" Best who is an attorney at ARM Lawyers based in Stroudsburg, Pennsylvania. The firm may possibly have the best tagline of any law firm I've heard: ARM Lawyers – the Strong ARM of the Law!
PJ works on social security and disability claims, and is also an experienced bankruptcy attorney which is how we came to know each other (not that I've declared bankruptcy yet).
I recently spoke at the annual conference of Pennsylvania Middle District Bankruptcy Bar Association, which is where I met PJ. I gave a presentation about lawyers using iPads in their practice, and PJ was one of the only attorneys in the room with a mega, 12.9" iPad Pro so I had to say hello and I invited PJ to join me on the podcast.
Apps mentioned in this podcast:
– iAnnotate
Links above may be affiliate links to the iTunes App Store or Amazon.com.
Podcast: Play in new window | Download (20.6MB)
Subscribe: Apple Podcasts | Android | RSS