AiL014 – Jeff Alford saves typing time with TextExpander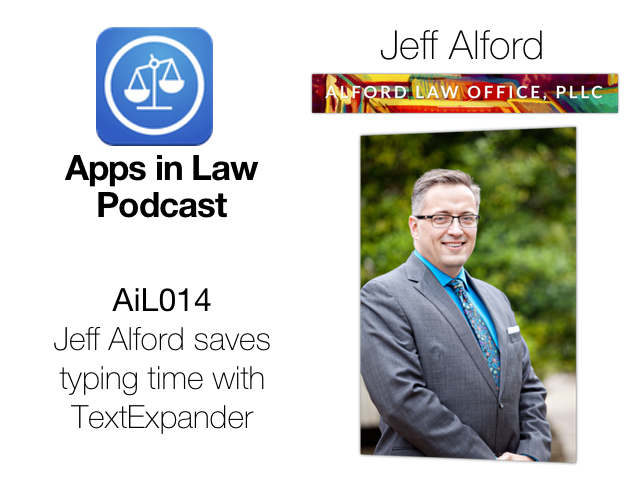 My guest today is Jeff Alford of the Alford Law Office in Paducah, KY, which is waay over in WESTERN Kentucky (also the home of the National Quilt Museum).
I've had the pleasure of knowing Jeff for many years since we both attend the "formerly known as" MILOfest Conference (Macs in Law Office), now called MacTrack Legal.
Jeff focuses his practice on Divorce and Family Law, as well as Criminal Defense. He's licensed in both Kentucky and Illinois and currently the President of the local McCracken County Bar Association.
Apps mentioned in this podcast:
– TextExpander
– TextExpander for Mac and Windows
– TextExpander for iPhone & iPad
Links above may be affiliate links to the iTunes App Store or Amazon.com.
You already type a lot, so why not save time while you type? As you hear in the podcast with Jeff, that's what TextExpander does for you. All you need is someone to show you exactly how to use it effectively and that's what you'll get from my new TextExpander for Lawyers online course at www.textexpanderforlawyers.com.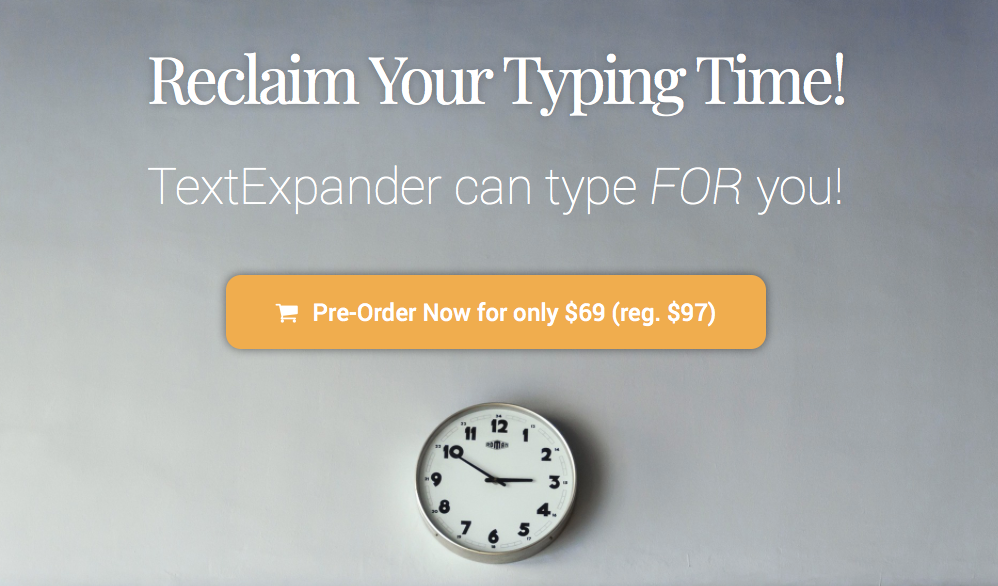 Podcast: Play in new window | Download (34.4MB)
Subscribe: Apple Podcasts | Android | RSS